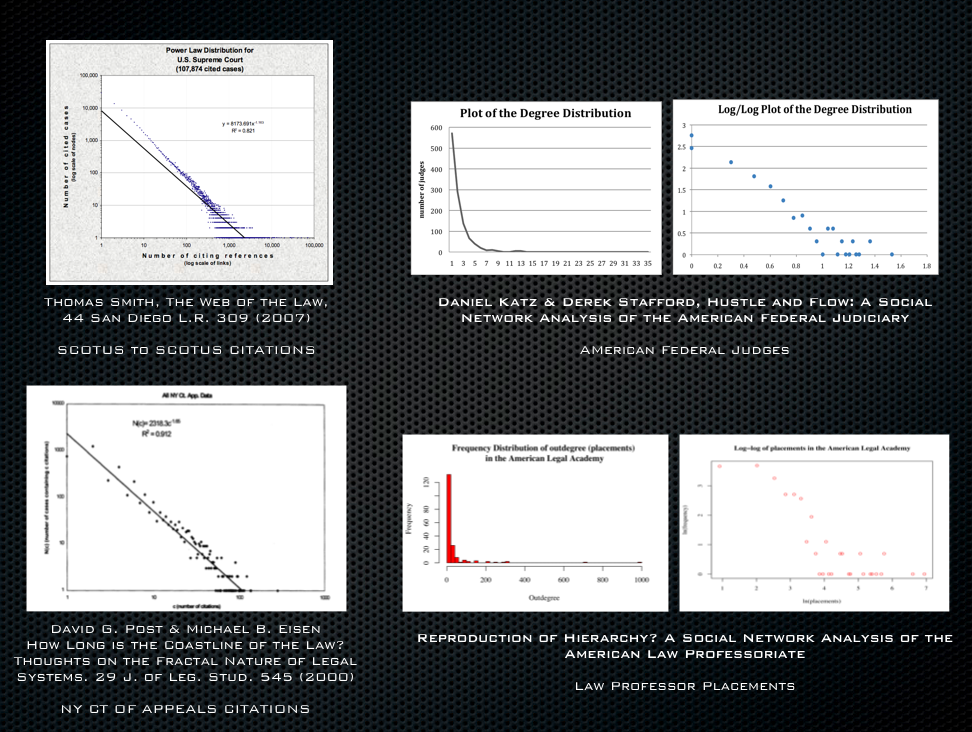 As was stated in Part 1 of this thread, it is by no means a given that the statistical artifact displayed above would appear. Namely, such large scale patterns need not assume this flavor as many social and physical systems feature substantially different properties.
For purpose of generating an empirically grounded theory of American Common Law development … explaining these artifacts would seem to critical. Fortunately, with respect to the above pattern, there exist a definable set of generative processes plausibly responsible for producing what is displayed. While certainly not the only generative process responsible for a power law, the preferential attachment model, first outlined in the physics literature by Barabási & Albert, is among the likely candidates.
Confronting much of the extant literature, query as to whether a closed form equilibria based analytical apparatus (punctuated or otherwise) is up to the task of describing the relevant dynamics? If anything, the distributions displayed above provide first-order evidence of a system which is likely to feature dynamics of a non-linear flavor. Indeed, while significant work still remains, the weight of available evidence indicates Law is a Complex Adaptive System. As such, we believe it would be appropriate to leverage the methods typically reserved for the study of complexity.  For purposes of generating positive legal theory, we believe agent based models, dynamic network analysis and other methods of computational social science offer great potential. We encourage scholars to consider learning more about these approaches.