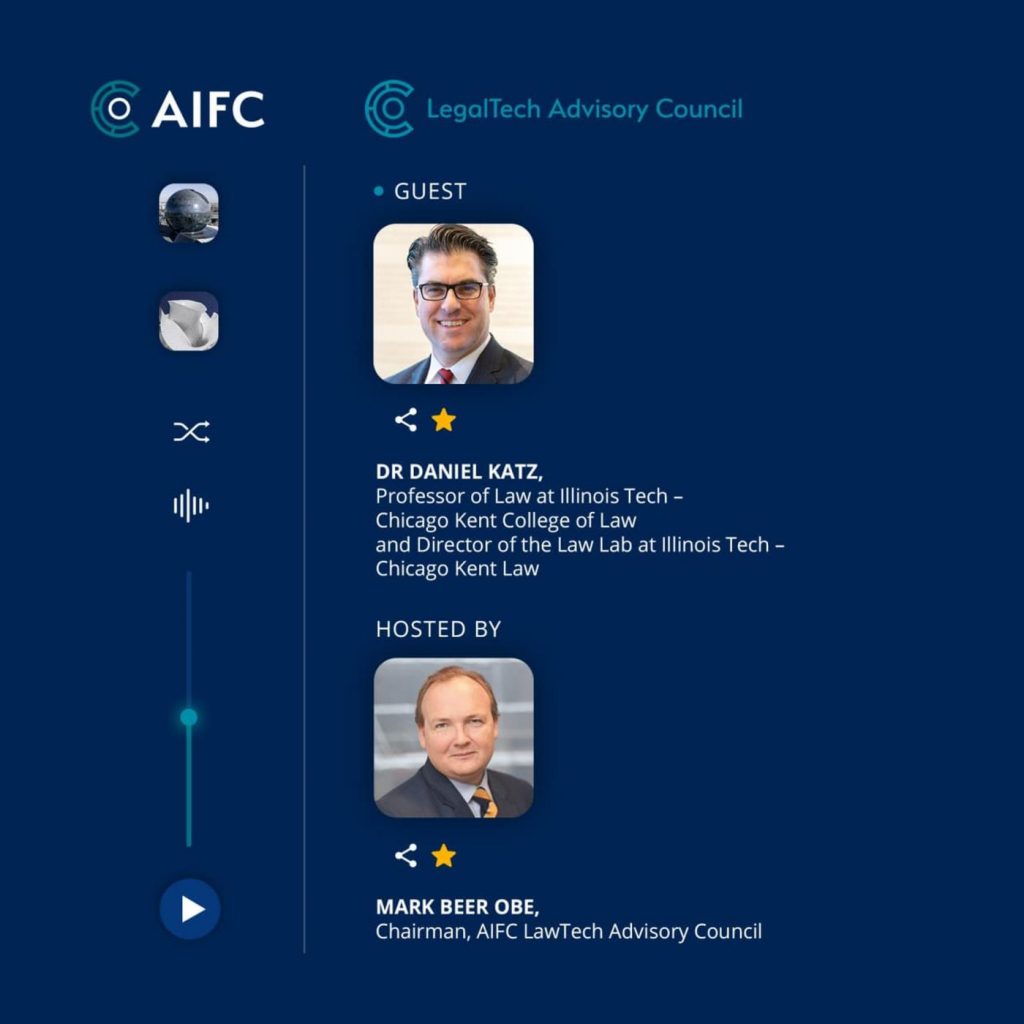 I recently sat down with Mark Beer, OBE for an Episode of the AIFC LegalTech Podcast.
Mark Beer, OBE is the Chairman of the AIFC LawTech Advisory Council and the AIFC podcast is all about legal tech and innovation in the legal industry.
Access the PODCAST HERE.
More information about AIFC (Kazakhstan) is Available Here.