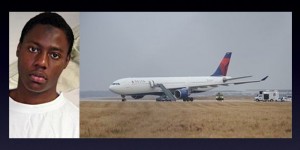 Drew Conway over at Zero Intelligence Agents brought to our attention the Farouk1986 data set provided by Evan Kohlman from the NEFA Foundation. For those not familiar, Umar Farouk Abdulmutallab, who is charged with willful attempt to destroy an aircraft in connection with the Christmas Day Flight 253 from Amsterdam to Detroit, made a  number of posts to the Islamic Forum Gawaher.com using the handle "Farouk1986."
This data is useful and some good initial analysis has been offered at ZIA as well as other sites across the blogosphere. Moving beyond this initial analysis, we thought it would be helpful to analyze this set within the broader context of Umar Farouk Abdulmutallab's posts. Thus, we downloaded the entire thread for each post in the NEFA data set — including content from many other authors.
Having this content allows us to understand the broader context of Abdulmutallab communications … including to what Abdulmutallab was responding and how others in the relevant community responded to his contributions.  We have parsed the data into threads and posts, and for each post, we have indicated the author, date, and content. For those interested in executing their own analysis, you can find an XML document with all this data here:  http://www-personal.umich.edu/~mjbommar/farouk.xml.
Feel free to use this data with proper attribution and keep your eyes posted for further analysis of the Abdulmutallab communications on this blog in the coming days.
And to all of our readers Happy New Year!