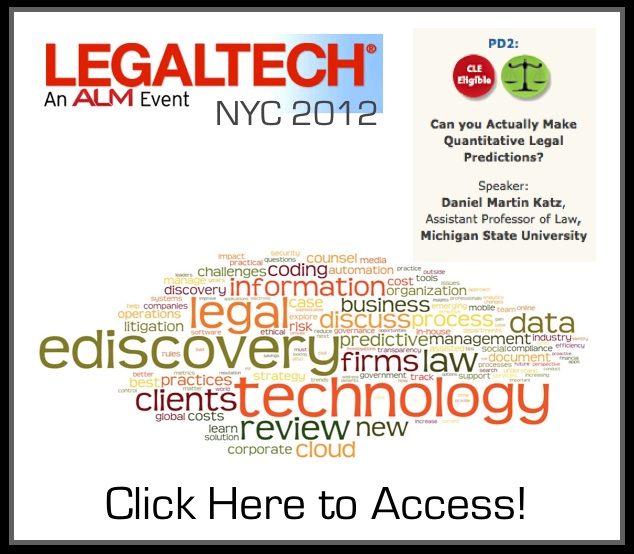 I am at the New York Hilton right now for Legal Tech NYC 2012.  I am very pleased that I was asked to speak at this important conference.
For those of you considering attending law school (particularly those with a technical prior background) please understand that although it may appear so on first glance – not all law schools are alike.  At MSU Law, we are fully engaged in what is happening in the legal services industry. Things are changing very quickly and we are working to adapt rapidly to that change.
For example, we are in the process of proposing or rolling new courses including – Quantitative Methods for Lawyers (which focuses on quantitative thinking, technology and the business of law practice), E-Discovery, Entrepreneurial Lawyering as well as several others (to be announced).
In addition, we have just started our 21st Century Law Practice – London Summer Program which is "a first of its kind, intensive study of technology, innovation, deregulation, entrepreneurship and the international legal marketplace. With the deregulation of lawyers in the United Kingdom and the outgrowth of alternative legal services delivery models, London is poised to become the global leader in the legal services market. Our program will educate students about these new delivery models and help prepare students for the technology infused law jobs of the 21st Century."
Anyway, I look forward to speaking tomorrow. If you are here for #LTNY please feel to drop in at the session — I will be speaking tomorrow about Quantitative Legal Prediction from 1:45pm – 3:00pm in The Power of Data section.