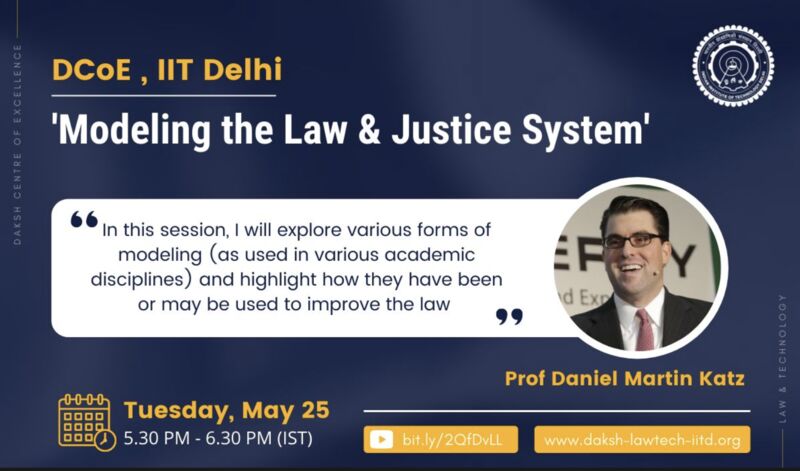 It is a great pleasure to deliver a Virtual Talk today at IIT-Delhi — "Modeling the Law & Justice System" on May 25th 2021.
I will highlight the Complexity Challenge in Law, Six Forms of Modeling Legal Systems and concluded with some thoughts about Law+STEM.
Thanks to DAKSH, Indian Institute of Technology, Delhi, National Law University, Delhi and the DCoE IIT, Delhi for hosting me.