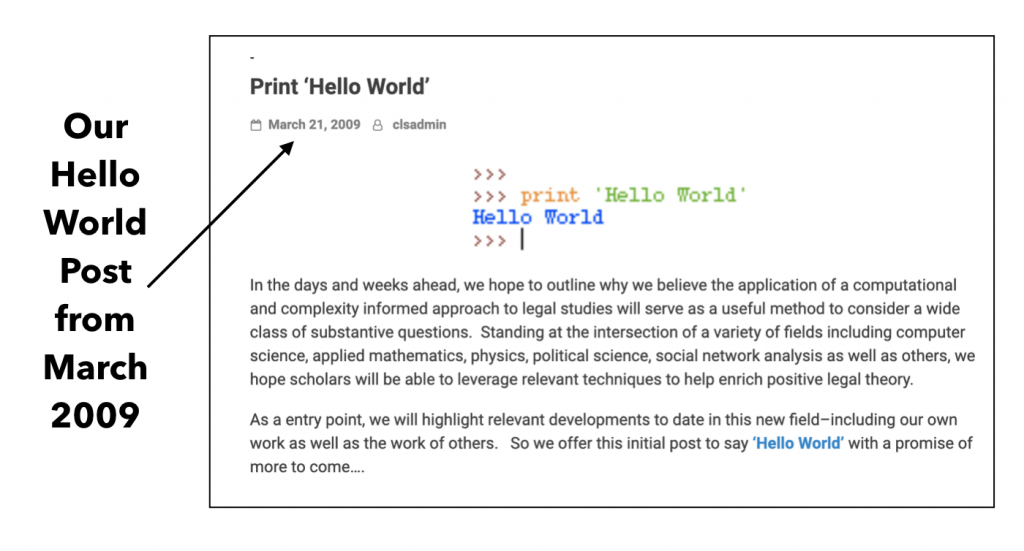 Lots has happened since Mike and I launched this site back in 2009 including a much larger community of folks interested in Computational Law. See the picture above from the Second Post on this blog.
We are rebooting Computational Legal Studies after a ~16 month break and back filling it with content that we have posted on other platforms such as LinkedIn, Facebook, etc.  
It is good to be back pursuing the Computational Legal Agenda through this site.
We have a bunch of things in the works including our book "Legal Informatics" which is being released by Cambridge University Press in February 2021!
Best,
Daniel Martin Katz & Michael Bommarito