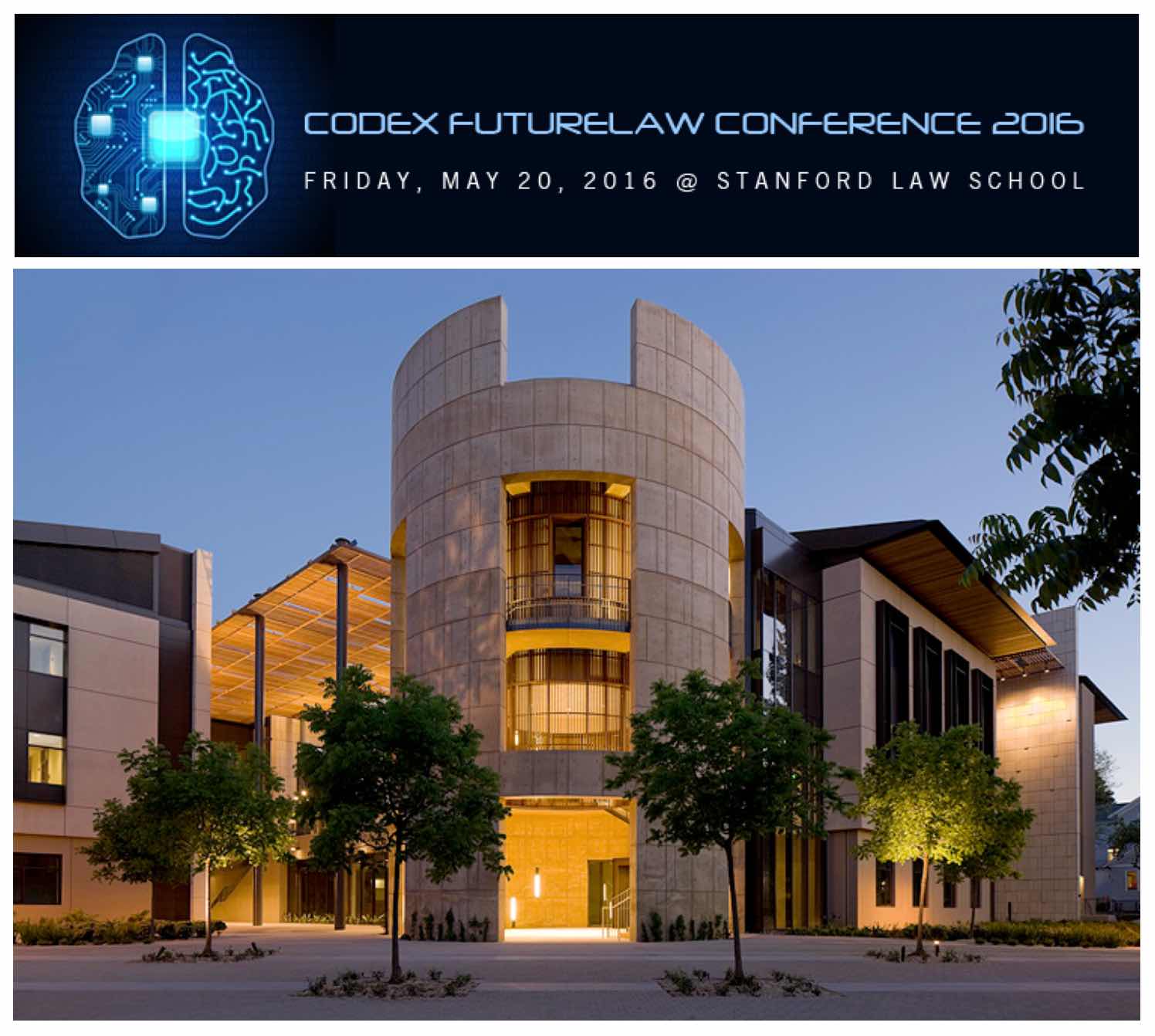 Tomorrow I will be at the Stanford CodeX Future Law 2016 Conference @Stanford Law School.  I will be moderating the following panel:
Hot or Not – Watson and Beyond 
What data analytics technologies are in use today?
What's real and what's marketing buzz?
What's possible in the foreseeable future?
What are the implications for providers and consumers of legal services?
What are the limitations?
What are the policy implications?
Moderator:
Professor Dan Katz,
Illinois Tech – Chicago-Kent College of Law, @computational

Speakers:
Noah Waisberg, Kira Systems, @nwaisb
Khalid Al-Kofahi, Thomson Reuters, @KKofahi
Charles Horowitz, The MITRE Corporation Informatics
Andrew Arruda, ROSS Intelligence, @AndrewArruda
Himabindu Lakkaraju, Stanford University, @hima_bindu