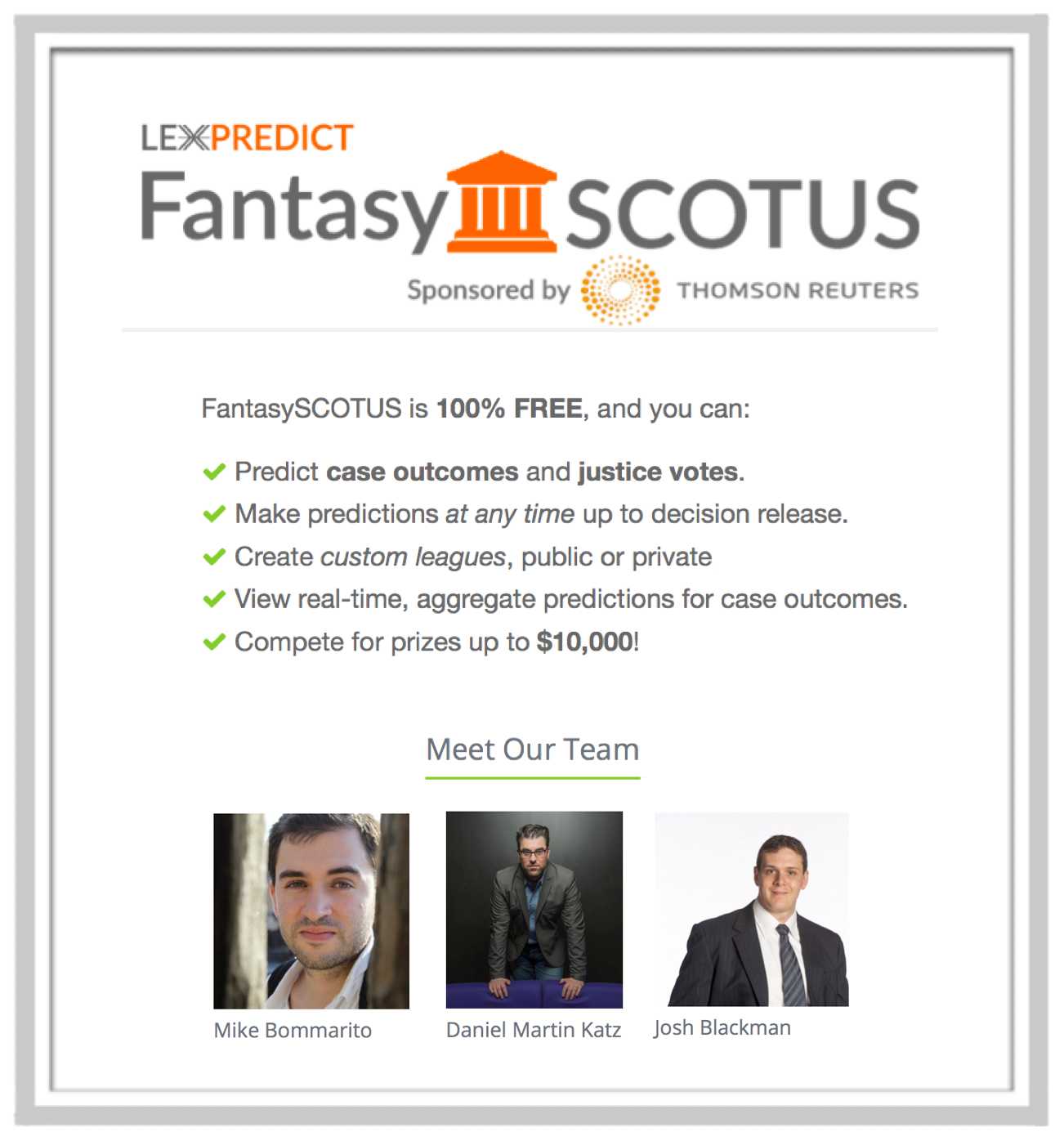 Today I am excited to announce that LexPredict has now launched the all new FantasySCOTUS under the direction of Michael J. Bommarito II, Daniel Martin Katz and Josh Blackman.
FantasySCOTUS is the leading Supreme Court Fantasy League. Thousands of attorneys, law students, and other avid Supreme Court followers make predictions about cases before the Supreme Court. Participation is FREE and Supreme Court geeks can win cash prizes up to $10,000 (many other prizes as well — thanks to the generous support of Thomson Reuters).
We hope to launch additional functionality soon but we are now live and ready to accept your predictions for the 2014-2015 Supreme Court Term!