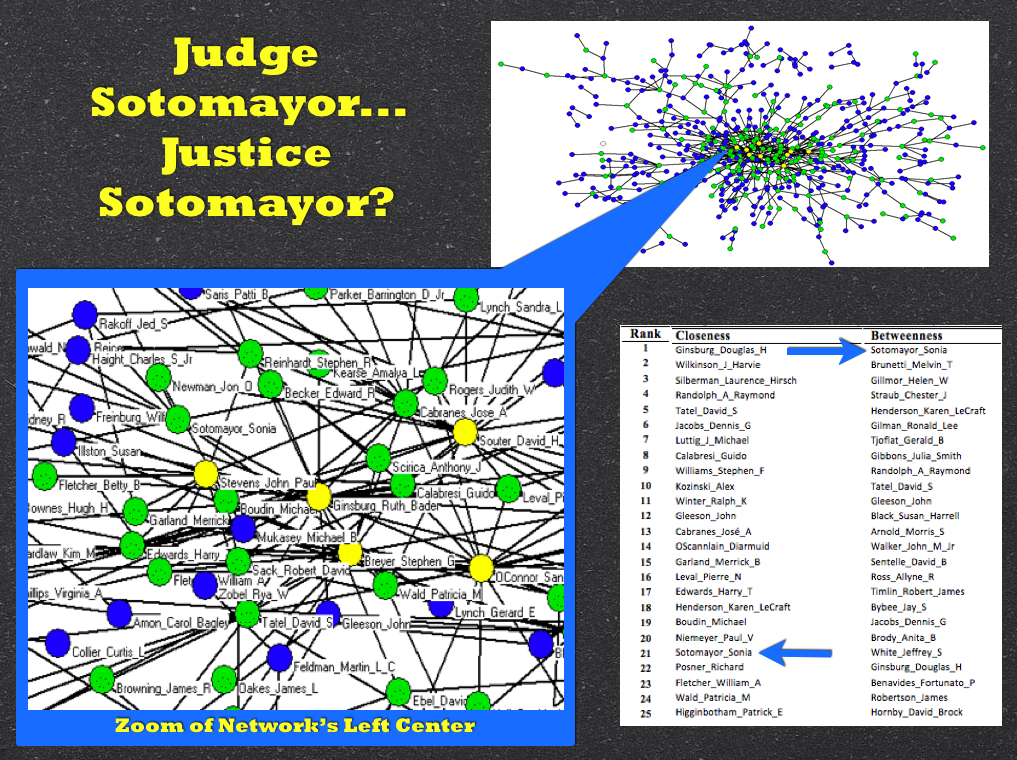 Justice Souter's recently announced retirement has generated significant speculation regarding the potential nominee President Obama might select.    
Barring some unknown skeleton in her closet, if President Obama seeks to (1) select a Federal Court of Appeals Judge and (2) increase the diversity of the Court on multiple dimensions …. well … Judge Sotomayor would have to be the frontrunner.  
The picture and graph statistics pictured above are drawn from our paper Hustle and Flow: A Social Network Analysis of the American Federal Judiciary.  In the paper, we offer a mapping of the social topology of the American Federal Judiciary.  Built upon data aggregated over the Natural Rehnquist Court (1995-2004), we find Judge Sotomayor holds a position of significant social prominence.  
To read more on operationalization, etc.—click on the slide above or click here.
A number of commentators have suggested President Obama might forgo nominating a sitting judge — instead choosing an academic or politician.  This is certainly a possibility and in that vein let me reveal my bias in favor of Gov. Jennifer Granholm (for whom I formerly worked).