Welcome to the Online Supplement for Reproduction of Hierarchy? A Social Network Analysis of the American Law Professoriate, 61 Journal of Legal Education 1 (2011) by Daniel Martin Katz, Joshua R. Gubler, Jon Zelner, Michael Bommarito, Eric Provins, and Eitan Ingall.
On this page, you will be able to access presentation slides, review high quality color versions of the images presented in the paper and run the computational simulation in your browser.
Best,
Dan, Josh, Jon, Michael, Eric, and Eitan
(1) Primary Network Visualization from the Paper — Fully Zoomable (via Zoom.it)
(2) The Other Visualizations from the Paper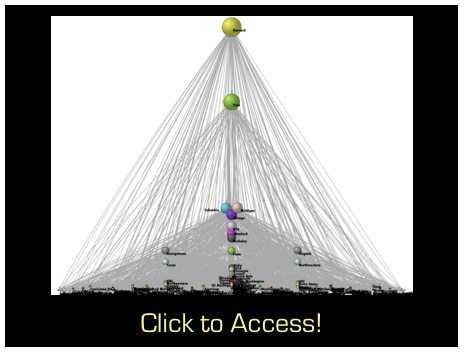 (3) Presentation Slides from Friday Faculty Lunch @ University of Texas Law School – Click to Access!
(4) Run the Computational Simulation in your Browser (Full Documentation Included) – Click to Access!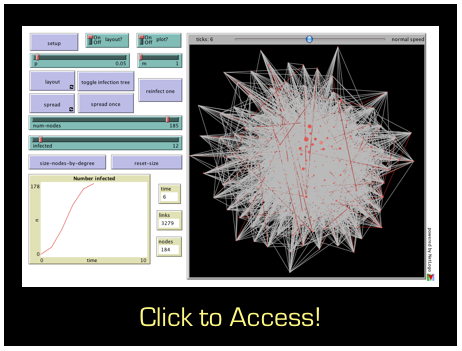 (5) Poster from the 3rd Annual Conference on Empirical Legal Studies ( USC Law School – 2009) – Click to Access!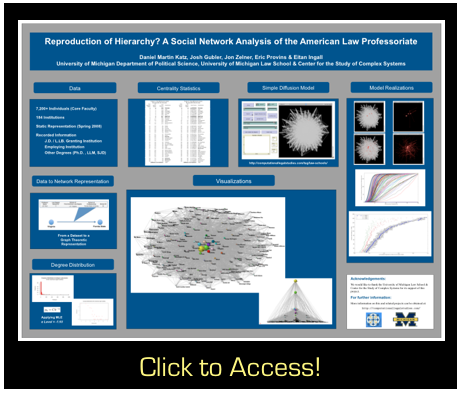 (6) Media/Blog Coverage of the Paper
Legal Theory Blog (January 1, 2010) [Download of the Year]
Concurring Opinions (December 2, 2009)
Law Quadrangle Notes (Fall 2009 Issue)
US News and World Report (Morse Code Blog) (March 26, 2009)
Empirical Legal Studies Blog (March 25, 2009)
The Monkey Cage (March 19, 2009)
Law Librarian Blog (March 19, 2009)
Tax Prof Blog (March 18, 2009)
Leiter Law School Reports (March 17, 2009)
Legal Theory Blog (March 14, 2009) [Download of the Week]
Legal Theory Blog (March 12, 2009)
(7) Additional Blog Posts from Computational Legal Studies.com
(a) A Social Network Analysis of the American Law Professoriate (Part I)
(b) A Social Network Analysis of the American Law Professoriate (Part II)
(c) Model of Intellectual Diffusion Upon the American Legal Academy
(d) The Revolution Will Not Be Televised — But Will it Come from HLS or YLS