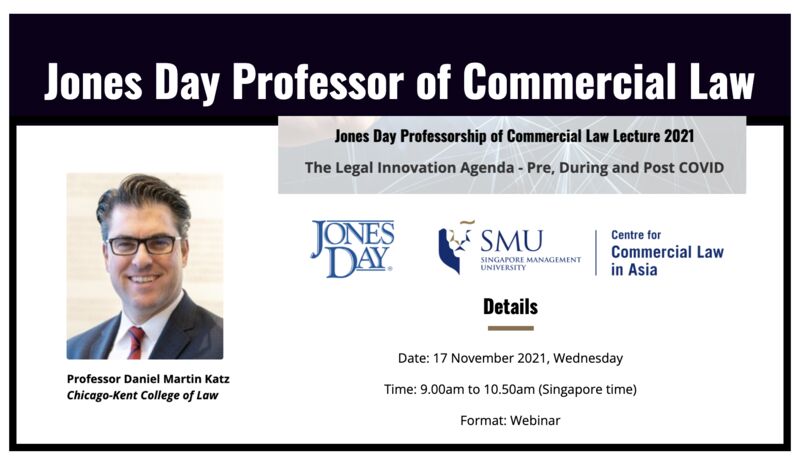 It is a great honor to have been selected as the 2021 Jones Day Visiting Professor of Law at Singapore Management University. While my formal in person visit will occur in 2022 (due to delays associated with COVID), I will deliver the Jones Day Lecture via Webinar on November 17, 2021 (9:00am Singapore Time) (FREE ACCESS).  
On November 17, I will also join the Honourable Justice Aedit Abdullah (Supreme Court of Singapore) and Mr Mauricio F Paez (Partner, Jones Day) in a panel discussion moderated by Dean Yihan Goh of Yong Pung How Law School Singapore Management University.
**Click Here For Full Programme and Registration** 
Click Here For a List of Prior Jones Day Professorship Talks !
Thanks to the Team from CCLA SMU and Dean Yihan Goh for inviting me!  I look forward to the Session in November and my in person visit next year.