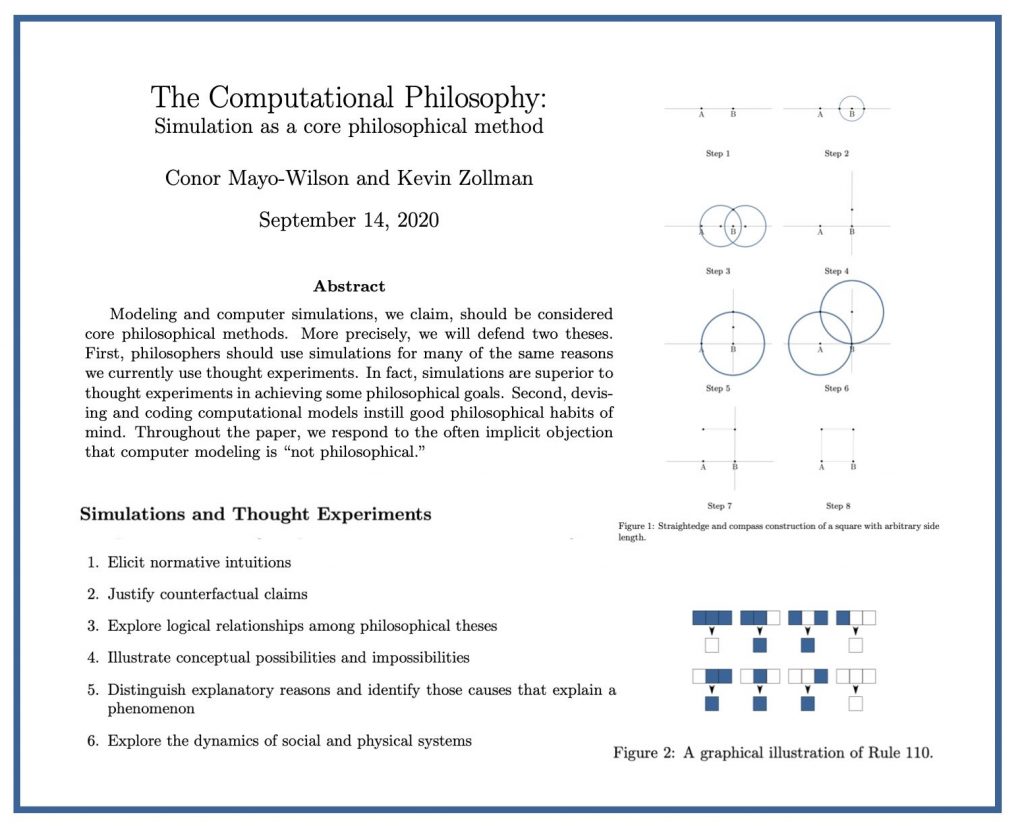 ABSTRACT: Modeling and computer simulations, we claim, should be considered core philosophical methods. More precisely, we will defend two theses. First, philosophers should use simulations for many of the same reasons we currently use thought experiments. In fact, simulations are superior to thought experiments in achieving some philosophical goals. Second, devising and coding computational models instill good philosophical habits of mind. Throughout the paper, we respond to the often implicit objection that computer modeling is "not philosophical." Access Paper here.
Interesting paper – takes me back to my days at Michigan CSCS with Mike Bommarito, Jon Zelner and many others …
I last taught our Michigan ICPSR Class on Complex Systems (which included social simulation / agent based modeling) in 2015. The class contained both theory and implementation (using NetLogo). Check out the old slides / materials !