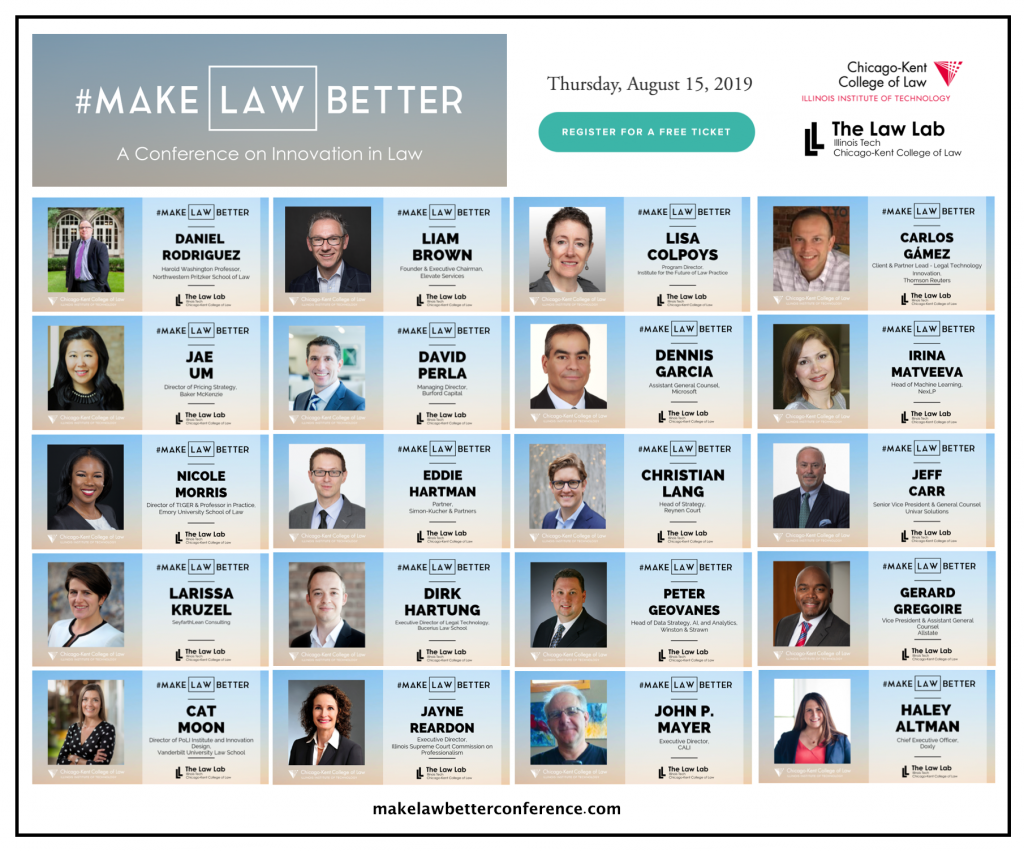 Final List of Speakers is Announced for The MakeLawBetter Conference @ Illinois Tech – Chicago Kent College of Law. Tickets are **#FREE** but Registration is Required.
The Event will be a high energy day featuring some of the leaders in the field of #LegalInnovation. Videos from previous Law Lab events can be found at TheLawLabChannel.com
See you next week 08.15.19 in Chicago!