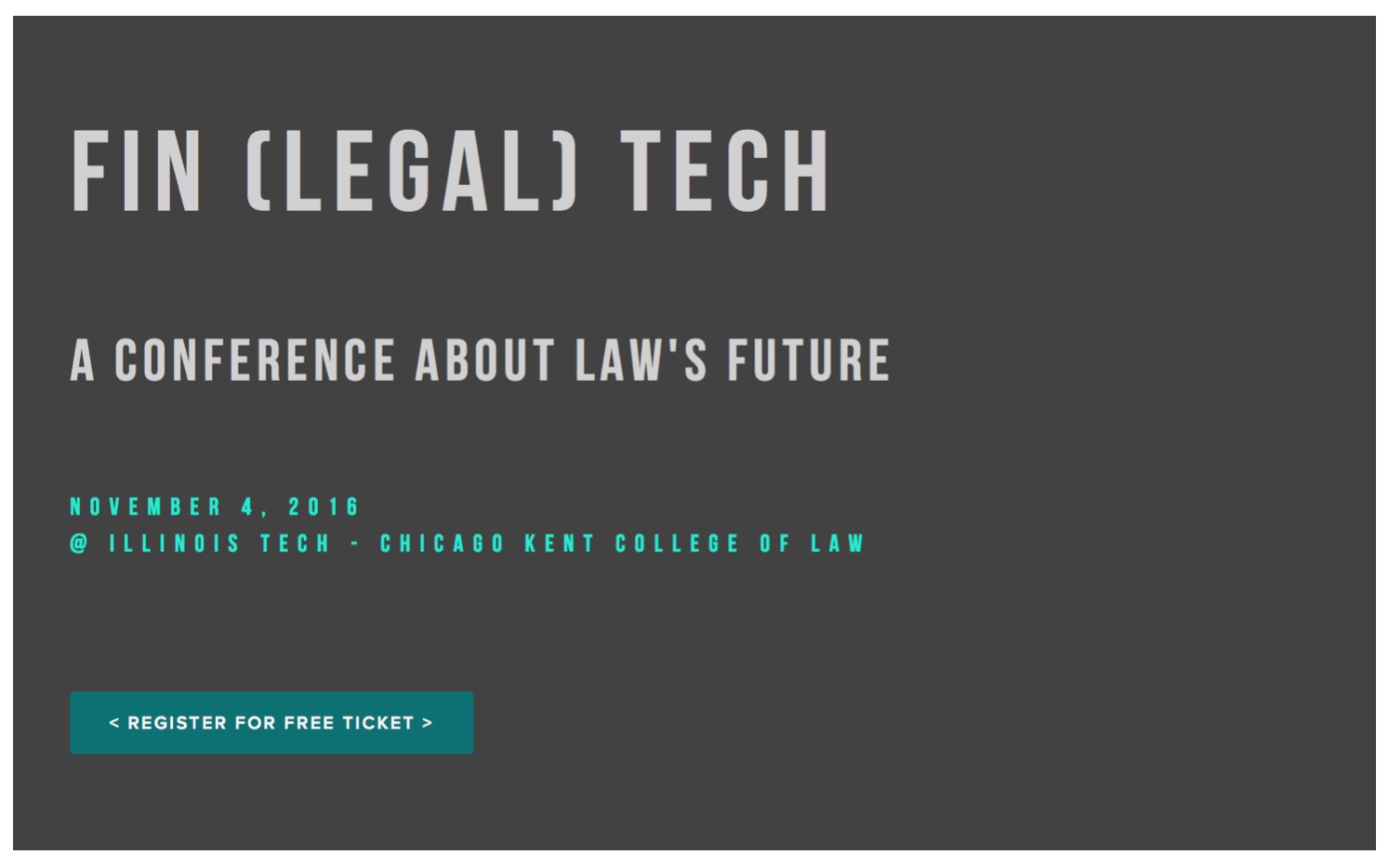 #FinTech embraces two major themes – characterizing / pricing increasingly exotic forms of risk and removing unnecessary frictions from friction laden financial processes.  #Fin(Legal)Tech is the application of those ideas and technology to a wide range of law related spheres including litigation, transactional work and compliance.
The Law Lab at Illinois Tech – Chicago-Kent College of Law presents its first #Fin(Legal)Tech Conference on November 4, 2016. Continuing its legacy as an academic leader in legal technology and innovation, Chicago-Kent College of Law will bring together a wide-ranging and diverse group of industry leaders for a truly unique conference experience.
Attendees will be able to see rapid-fire and deeply engaging presentations on the following subjects:
Legal Risk, Legal Underwriting & Legal Insurance
Blockchain and Computable Contracts
MicroLaw / Long Tail Legal Markets
New Legal Information Infrastructure
Quantitative Legal Prediction & Legal Analytics
The Frictionless Delivery of Legal Services
Artificial Intelligence and Law
We will be soon announcing the speaker list but tickets are now open so if you want to attend please register for a FREE ticket today!