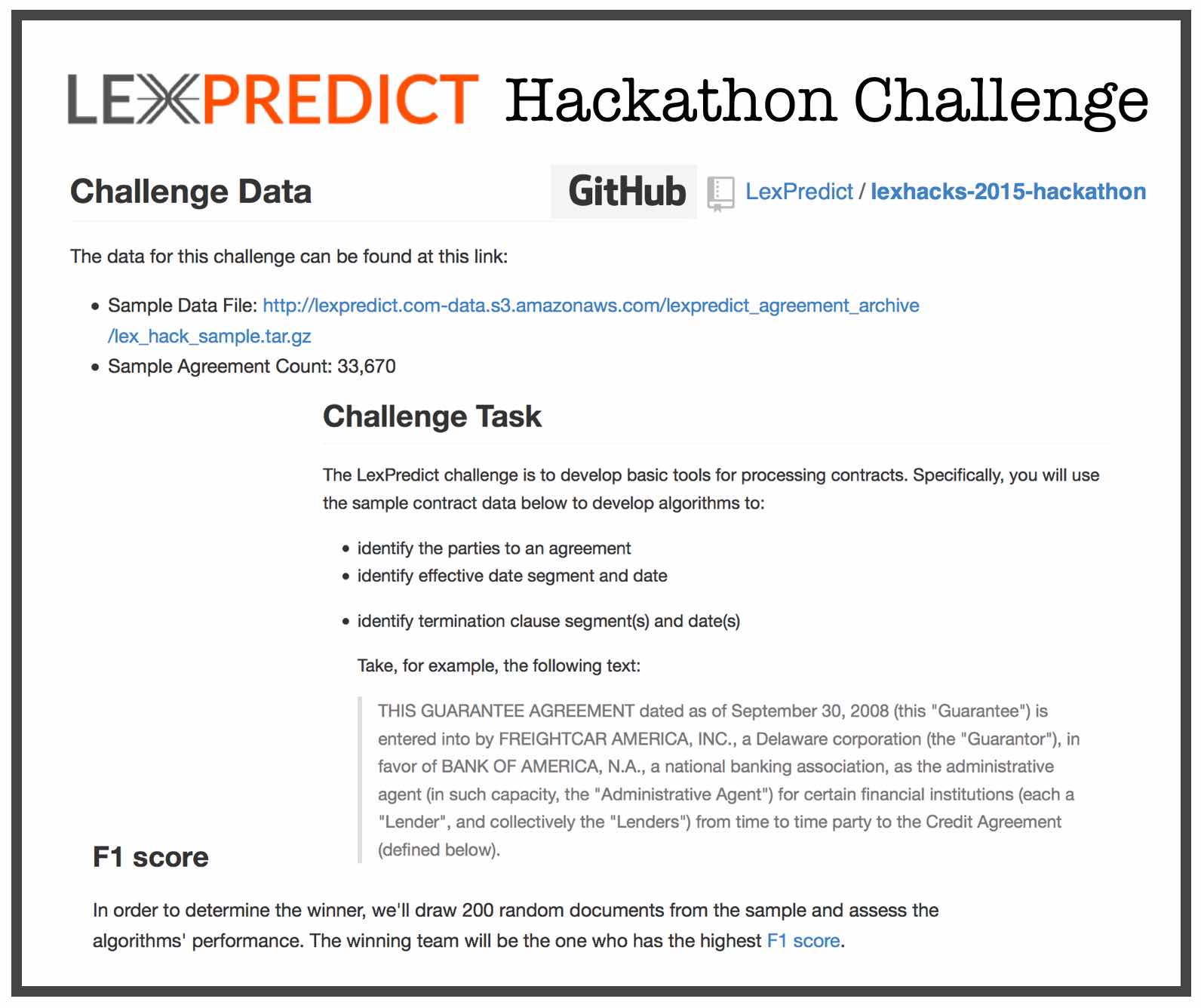 Beyond the specific prize attached to upcoming hackathon event, we welcome anyone who (for fun) would like to take a crack at this challenge.
Email us directly (Daniel Martin Katz or Mike Bommarito) – if you would like to work on this challenge.
Our LexPredict Challenge is an opportunity to develop basic tools for processing contracts.
Specifically, you will use the sample contract data below to develop algorithms to:
(1) identify the parties to an agreement
(2) identify effective date segment and date
(3) identify termination clause segment(s) and date(s)
At LexPredict, we have built this simple (and other more complex) technology for use in commercial applications.  This is an opportunity to use this challenge to produce open source content which we can be used by all (including in the Legal Analytics Course).