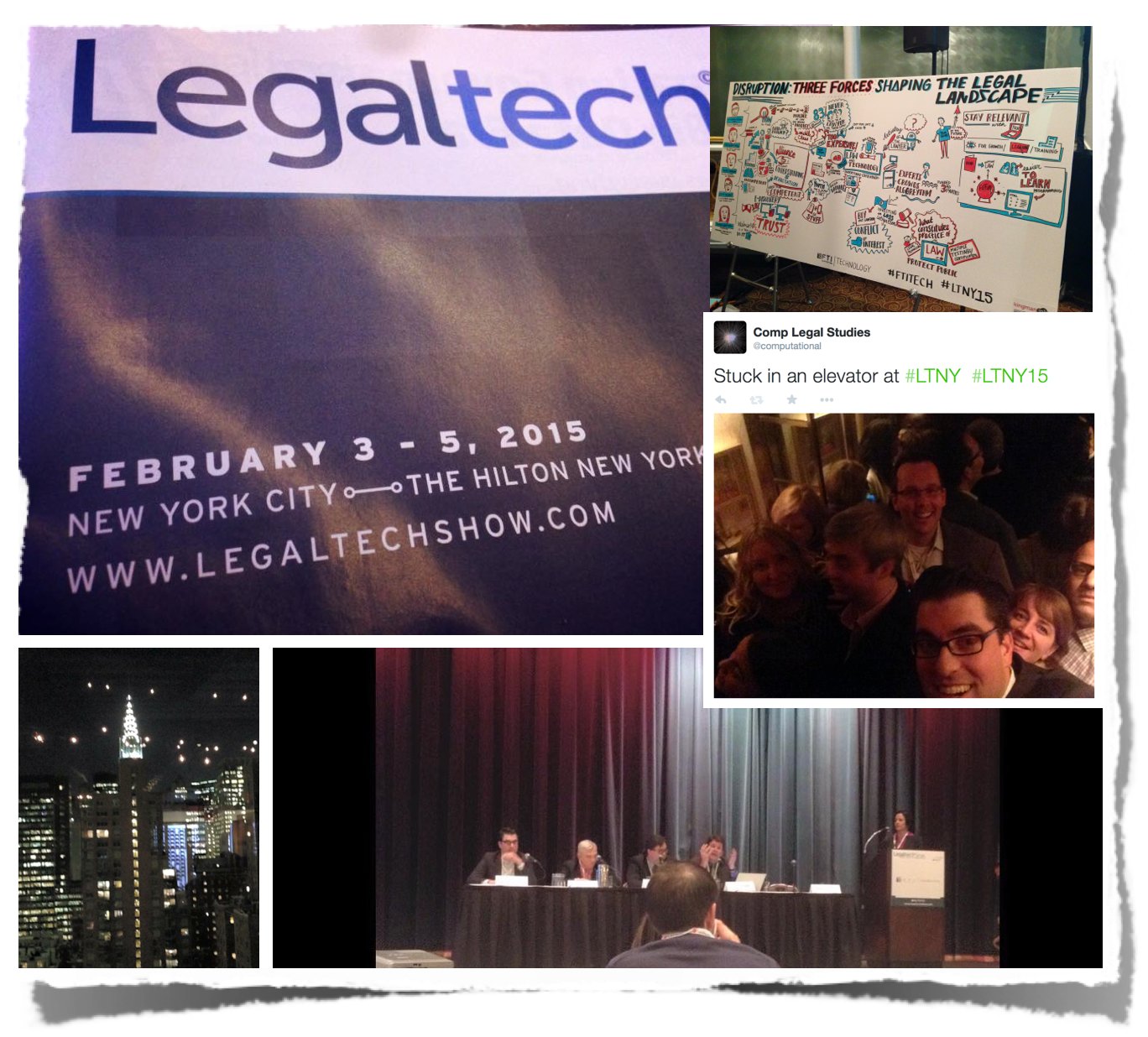 Some scenes from my LegalTech NYC 2015 experience in the pictures above (including getting stuck in an elevator).
As Oliver Goodenough has noted – #LegalTech NYC features between "$20 billion to $30 billion a year in commercial activity."  Curated by Stanford CodeX (where I am now an external faculty affiliate) and Mike Bommarito is a fellow, this year's legal tech offered ten early to mid stage legal tech startups who collectively cover a wide range of practice areas.
I presented on a panel sponsored by FTI Technology which featured Judge John Facciola (United States Magistrate Judge in the District of Columbia),  David Horrigan (451 Research) and Cliff Nichols (Day Pitney).
Check out a Cartoonist's recap of our panel!  #LTNY  #LTNY15