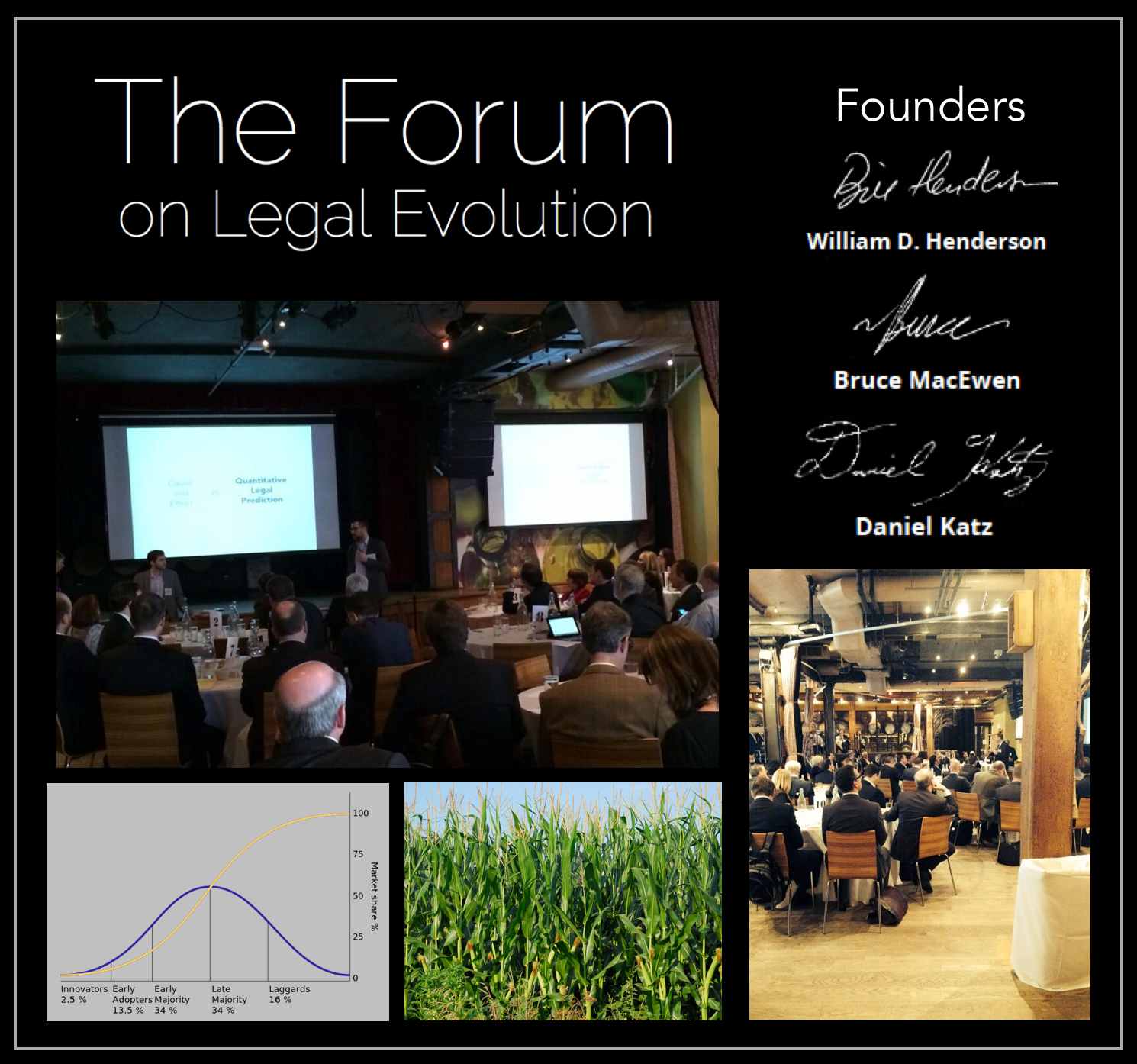 Last week Bill Henderson, Bruce MacEwen and Daniel Martin Katz convened the first Forum on Legal Evolution – a small invitation only forum – for leaders from across the legal supply chain (General Counsels, Law Firms, Legal Technologists, Legal Media, Legal Educators, etc.).  It was a good mix of members of the AM 200, GC's of large companies, strategically important technology providers, etc.  The primary focus of this first forum was three-fold: (1) change management and the diffusion of innovation, (2) process engineering and process improvement and (3) big data, legal analytics and machine learning in law practice (katz+bommartio slides are available here).
Aric Press from The American Lawyer offers a short write up of the event here.
Brian Dalton from Above the Law offers his perspective here.