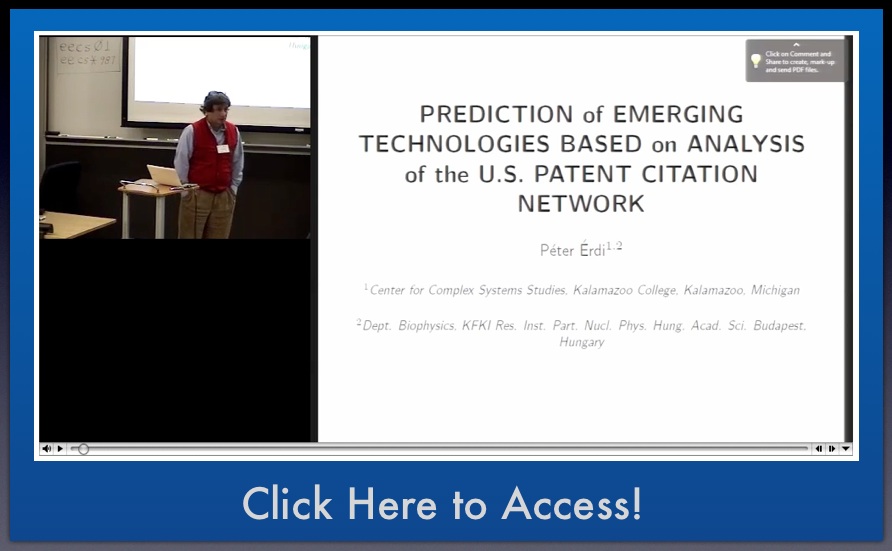 Dr. Peter Erdi is one of the leading scholars studying the path of innovation as revealed through the U.S. Patent Citation network.  Above is his most recent talk – Prediction of Emerging Technologies Based on Analysis of the U.S. Patent Citation Network
For some of his additional work please see:
Patent Citation Networks Revisited: Signs of a Twenty-First Century Change?, North Carolina Law Review (2009).
Modeling Innovation by a Kinetic Description of the Patent Citation System, Physica A (2007)
Law and the Science of Networks: An Overview and an Application to the 'Patent Explosion', Berkeley Technology Law Journal (2007).
[Note: Load Time for the Video above is a bit slow]