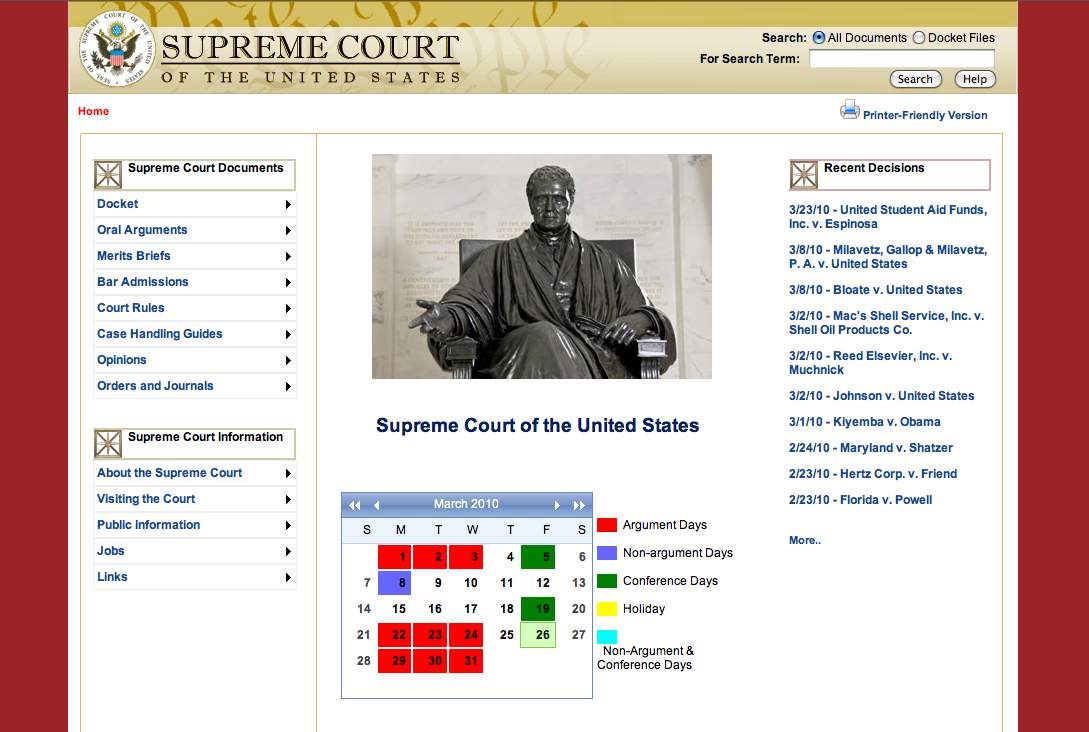 The United States Supreme Court has recently launched its newly redesigned website.  Given the significant limitations associated with the prior website, this launch had been highly anticipated. Indeed, many had hoped for a website that would reflect well upon the Court. While we applaud the decision to move away from the prior design, a review of the Court's new website reveals a product which still falls far below the mark.
One of the very disappointing aspects of the new interface is that it appears to have been created with little regard for the overtures offered by folks such as the Sunlight Foundation. Specifically, in an effort to improve the experience of end users, the Sunlight Foundation offered a very constructive mockup redesign for the website. Unfortunately, the current redesign does not reflect most of their ideas.
For those interested in additional thoughts on this matter, the good folks over at Law Librarian Blog offer a number of constructive suggestions for improvements. These include unlocking PDF documents by simultaneously making their content available in friendly formats such as XML / HTML.  Anyway, we hope that this is merely one step in the direction of genuine improvement …. but given the current state of affairs … the path to a 21st century website for the United States Supreme Court looks to be quite long.