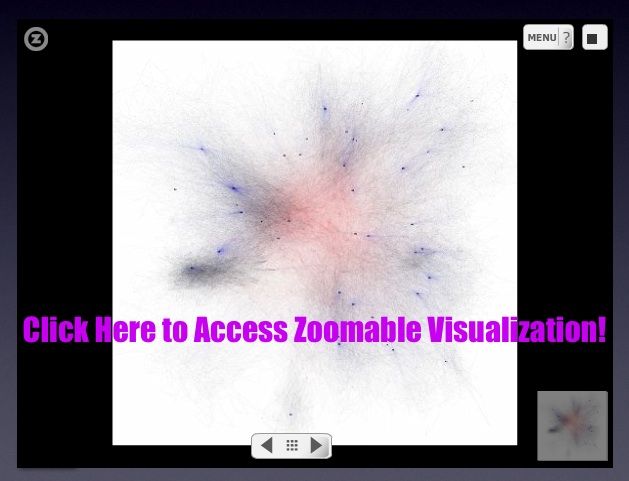 Above we offer the same visual of the United States Code (Titles 1-50) which we previously offered here … this time we are using Zoomorama.  Zoomorama is an alternative to Seadragon which we believe might perform better on certain machine configurations.
Essentially, we do not want people to miss out on the visualization simply because their computer does not feature the necessary software/plugins.  While some class of endusers still might not be able to view either version, we hope this alternative version will maximize the chances that it would be visable.
So, feel free to scroll over the visual using your mouse.  For optimal viewing, however, we believe the full screen visual is the best way to go. Click on the square icon in the upper lright corner to make the visual full size.  Click Here for the Zoomorama Instructions!