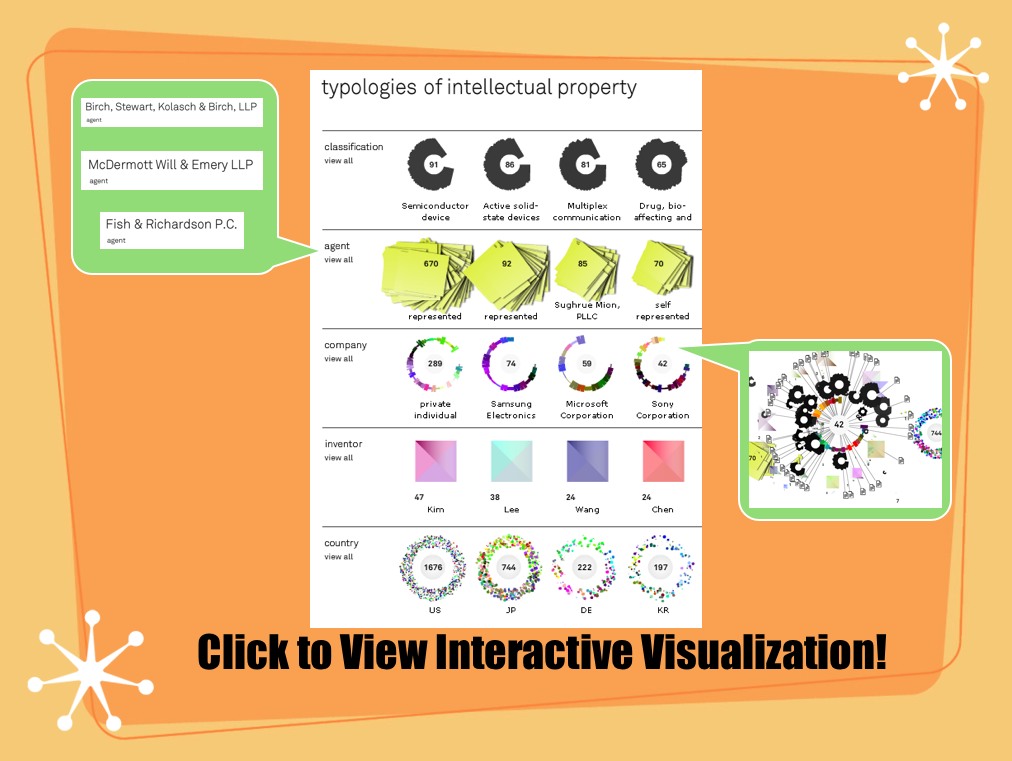 Using data dating back to 2005 and updating weekly using information from data.gov the Typologies of Intellectual Property project created by information designer Richard Vijgen offers almost real time visualization of US Patent Data.
From the documentation … "[T]ypologies of intellectual property is an interactive visualization of patent data issued by the United States Patent and Trademark Office.  Every week an xml file with about 3000 new patents is published by the USTPO and made available through data.gov.  This webapplication provides a way to navigate, explore and discover the complex and interconnected world of idea, inventions and big business."
Once you click through please note to adjust the date in the upper right corner to observe earlier time periods.  Also, for additional information and/or documentation click the "about this site" in the upper right corner.  Enjoy!