Tag:
open source legal tech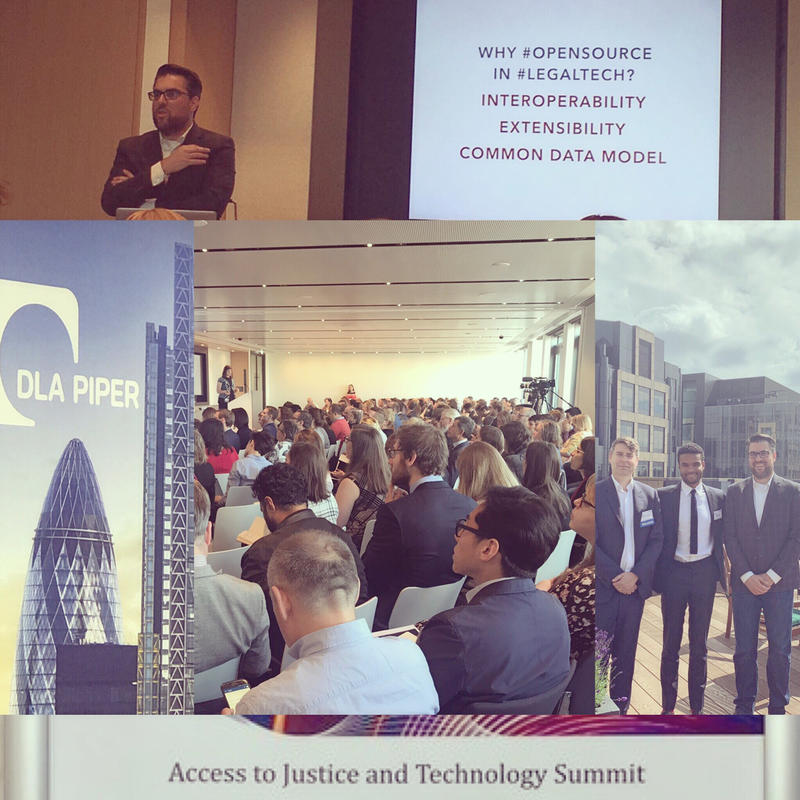 Today I am DLA Piper in London talking about Open Source and Access to Justice A2J – flying the flag for my colleagues at ChicagoKent !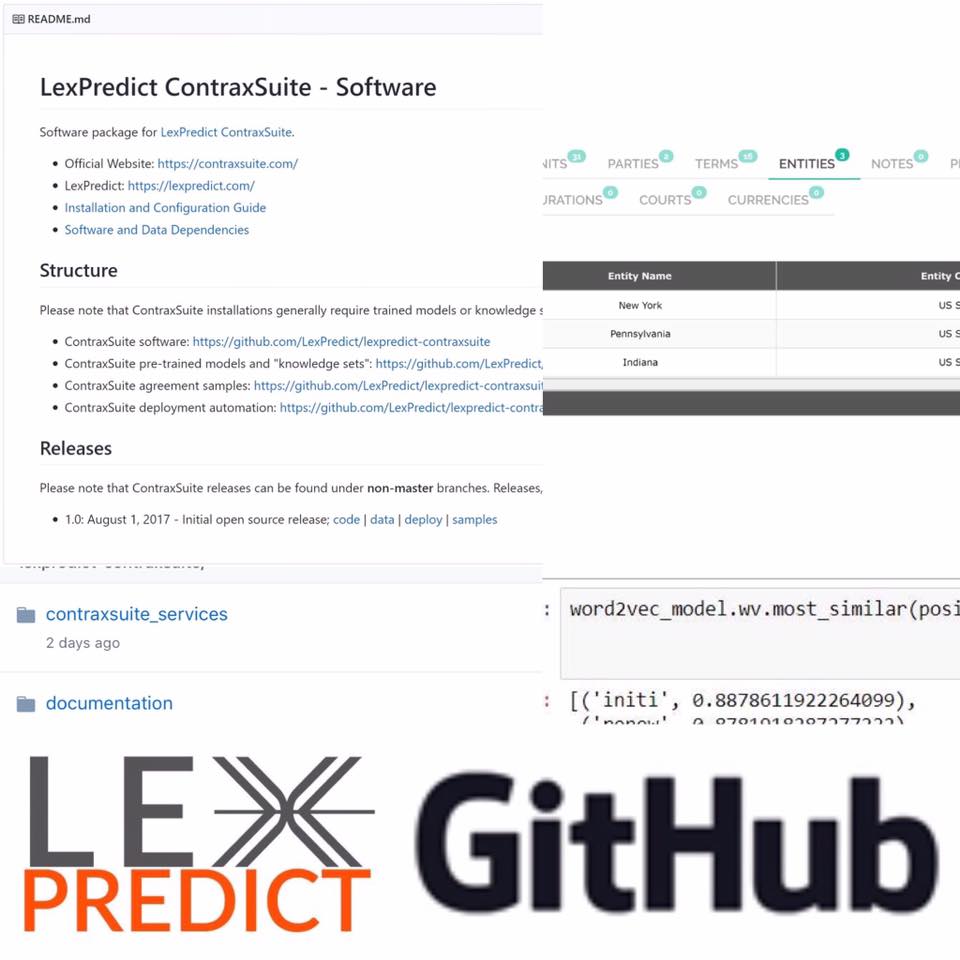 Live on Github – the LexPredict Team has open-sourced ContraxSuite 1.0, fundamentally altering the economics of the contract and legal document analytics space – now you can perpetually own a solution with a $0 license and $0 per document fees. But we're just getting started. Stay tuned over the next few weeks as we release even more documentation and developer examples on Github.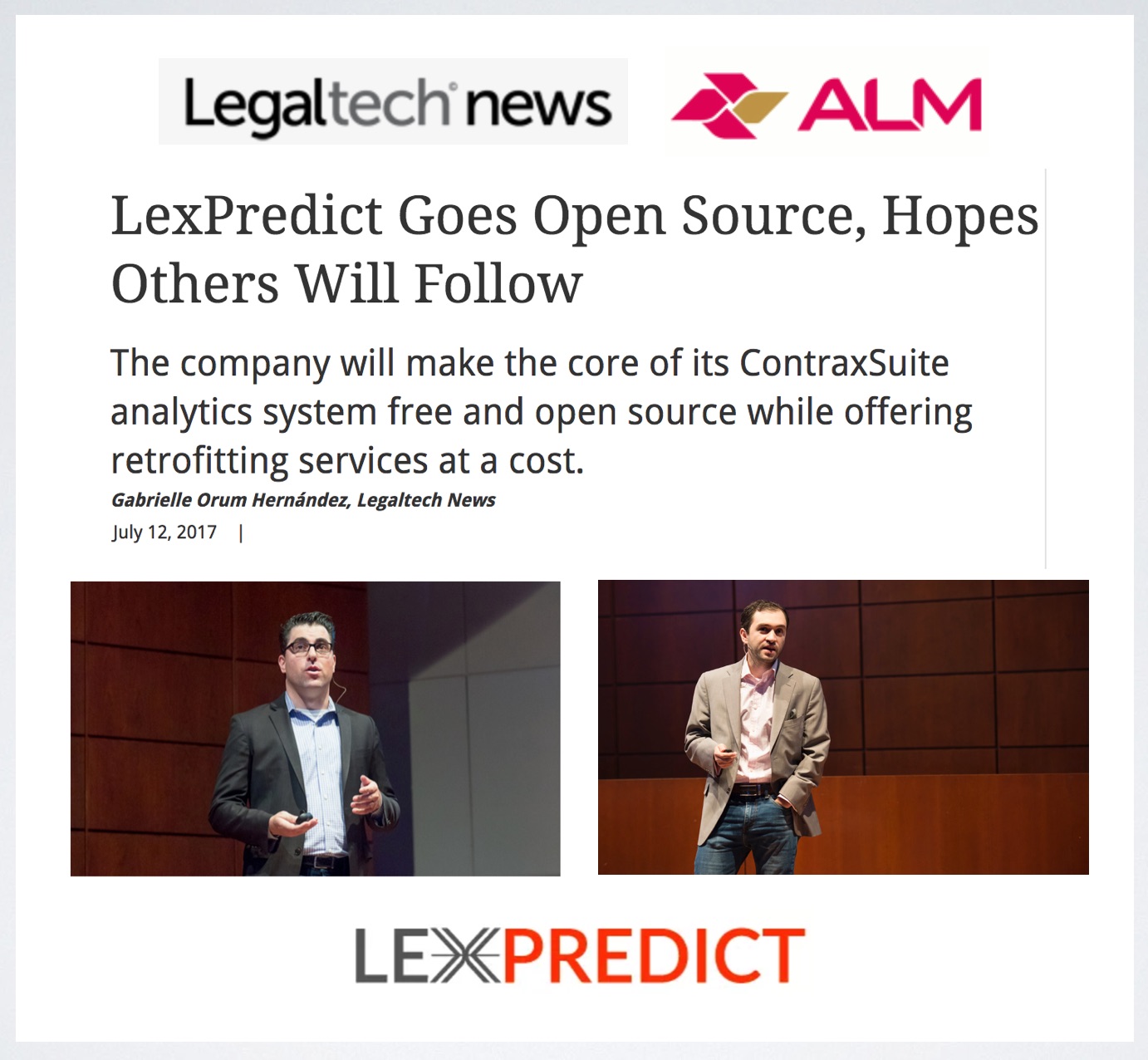 From the article – "We are increasingly thinking that there's room in legal tech for a Red Hat in legal — companies that really focus on development of software by providing wraparound services, but offer their software open source," Michael J Bommarito II said.   
For more information check out our announcement and the slidedeck (which has more details).