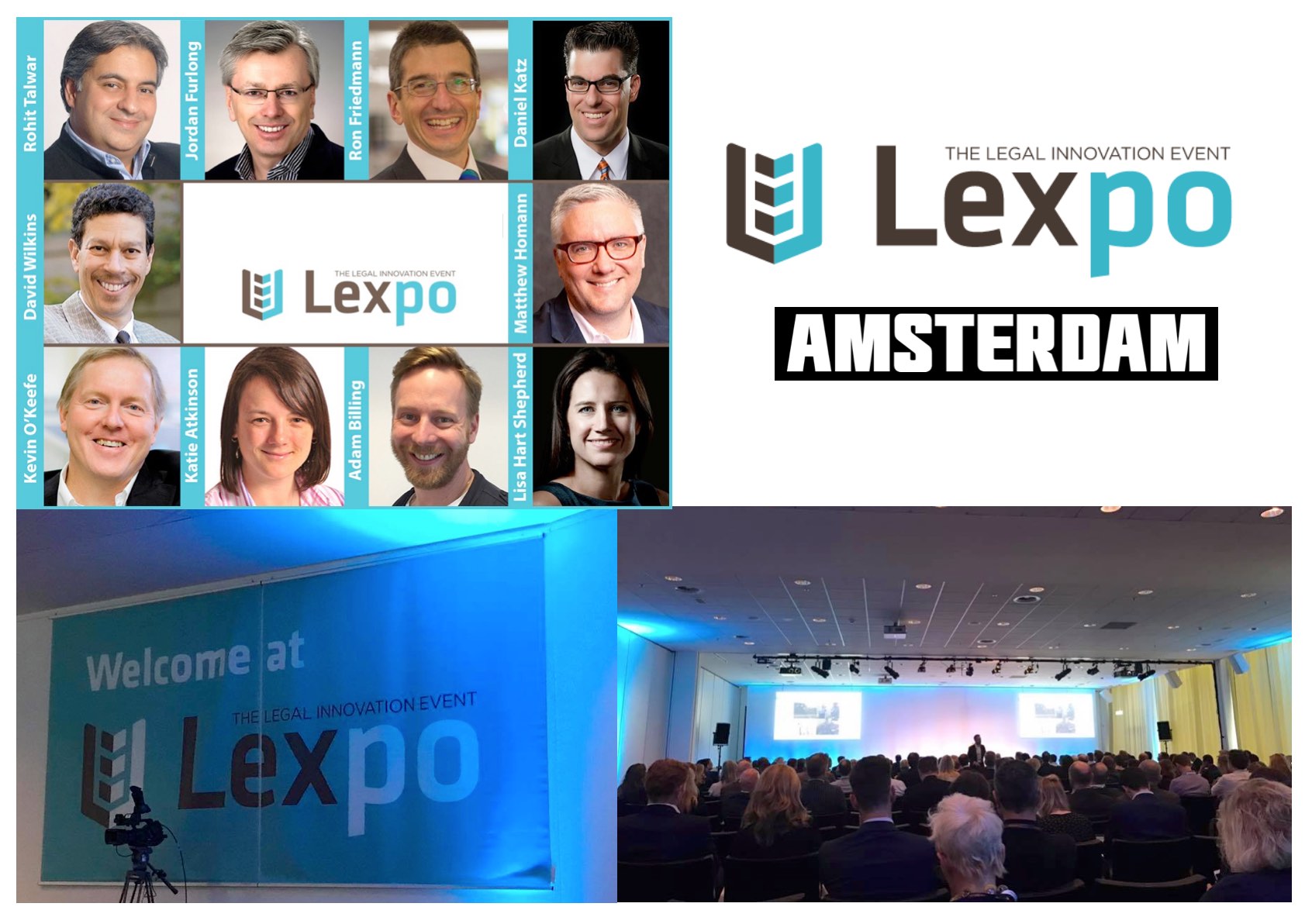 Legal Innovation is a global phenomena. US, UK, Canada, Australia, Continental Europe, South America, Asia, Central America, Africa, etc. (and new events in new places popping up everyday).
My view is that despite jurisdiction differences – lawyers are lawyers. No matter where I travel they are a recognizable species with similar business, technology and process improvement challenges.
Lexpo 2017 brings this conversation to the Netherlands for the second straight year.  I will be presenting on Artificial Intelligence and Law.