Very happy to see this favorable ruling! Coverage in Bloomberg Law. I was one of 36 signatories to one of the Amicus Briefs in the case.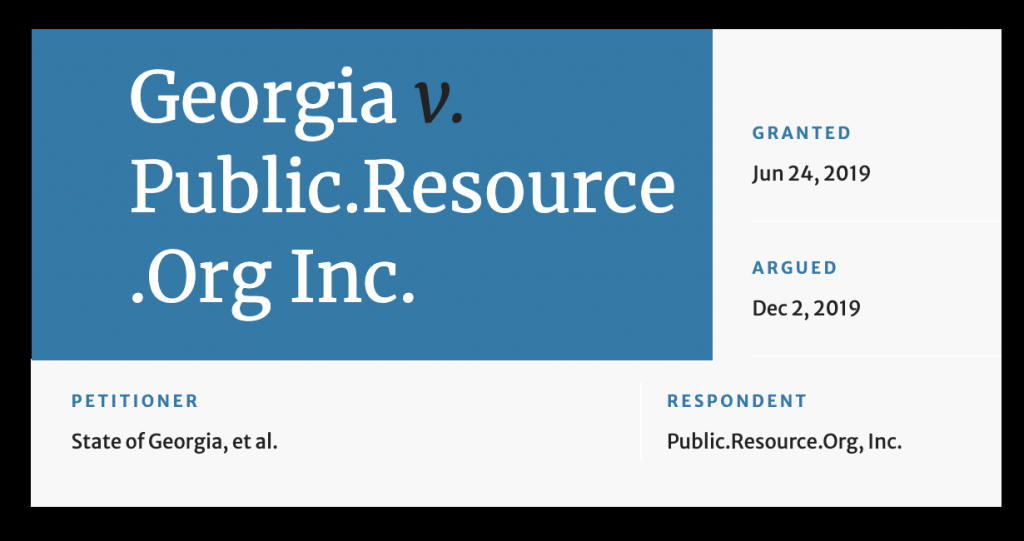 Today is the day that SCOTUS considers Georgia v. Public.Resource.Org, Inc. (18-1150) — https://www.oyez.org/cases/2019/18-1150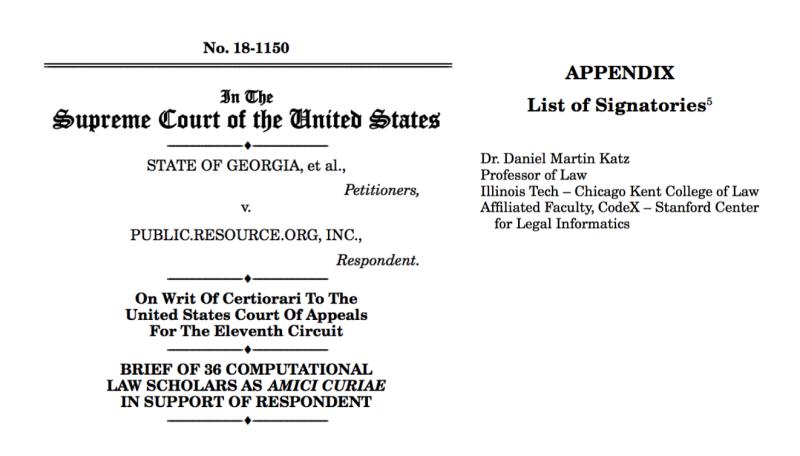 I am one of the 36 Scholars who have published Computational Law Papers and who are signatories to an Amicus Brief in State of Georgia vs Public.Resource.Org (case in front of the Supreme Court of the United States this term). The Link to the Amicus Brief is here. The Link to the Full List of Signatories is here.