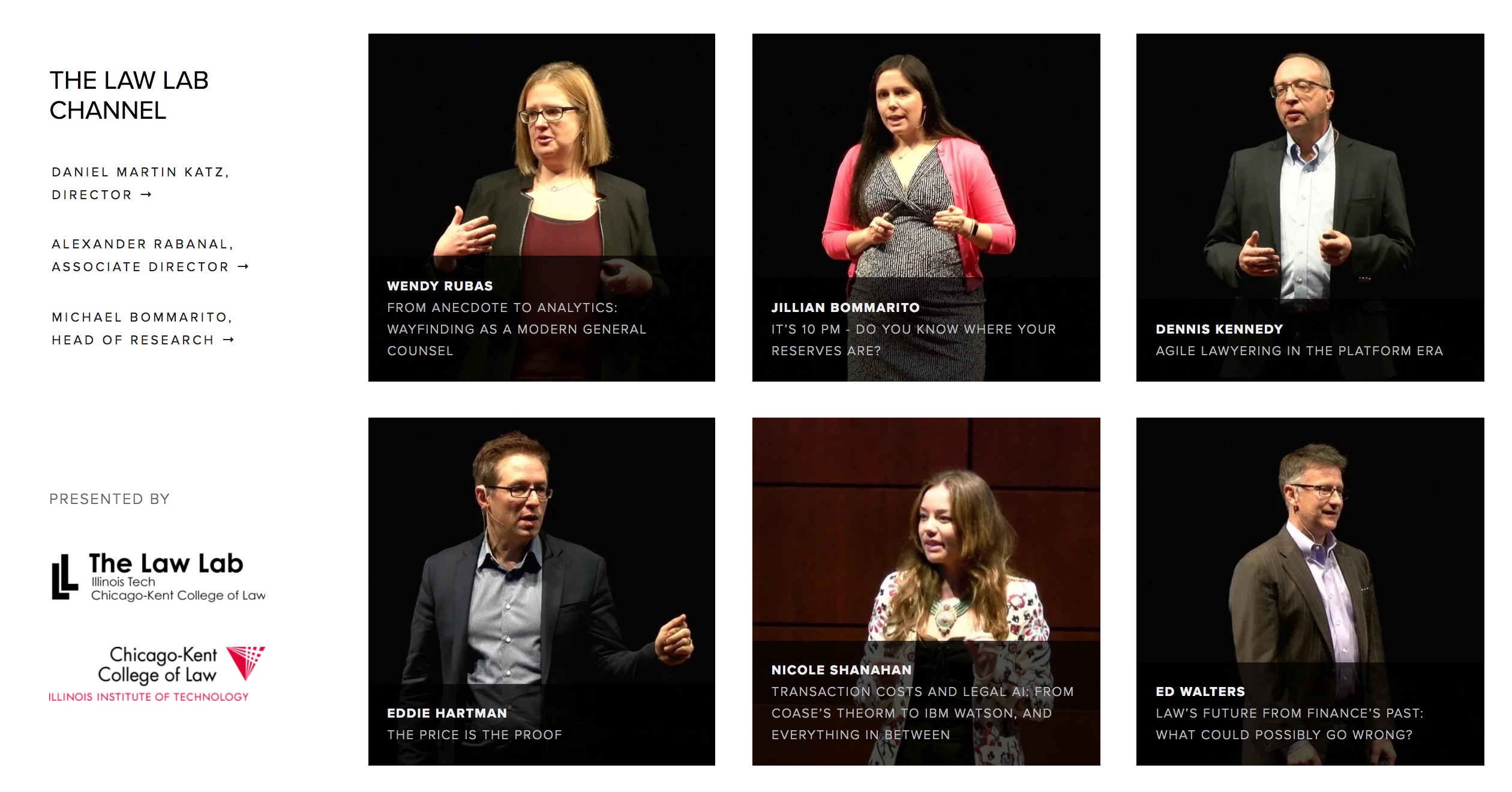 WENDY RUBAS (VILLAGEMD) 
FROM ANECDOTE TO ANALYTICS: WAYFINDING AS A MODERN GENERAL COUNSEL
JILLIAN BOMMARITO (LEXPREDICT)
IT'S 10 PM – DO YOU KNOW WHERE YOUR LEGAL RESERVES ARE?
DENNIS KENNEDY (MASTERCARD)
AGILE LAWYERING IN THE PLATFORM ERA
EDDIE HARTMAN (LEGALZOOM)
THE PRICE IS THE PROOF
NICOLE SHANAHAN (STANFORD CODEX)
TRANSACTION COSTS AND LEGAL AI: FROM COASE'S THEOREM TO IBM WATSON, AND EVERYTHING IN BETWEEN
ED WALTERS (FASTCASE)
LAW'S FUTURE FROM FINANCE'S PAST: WHAT COULD POSSIBLY GO WRONG?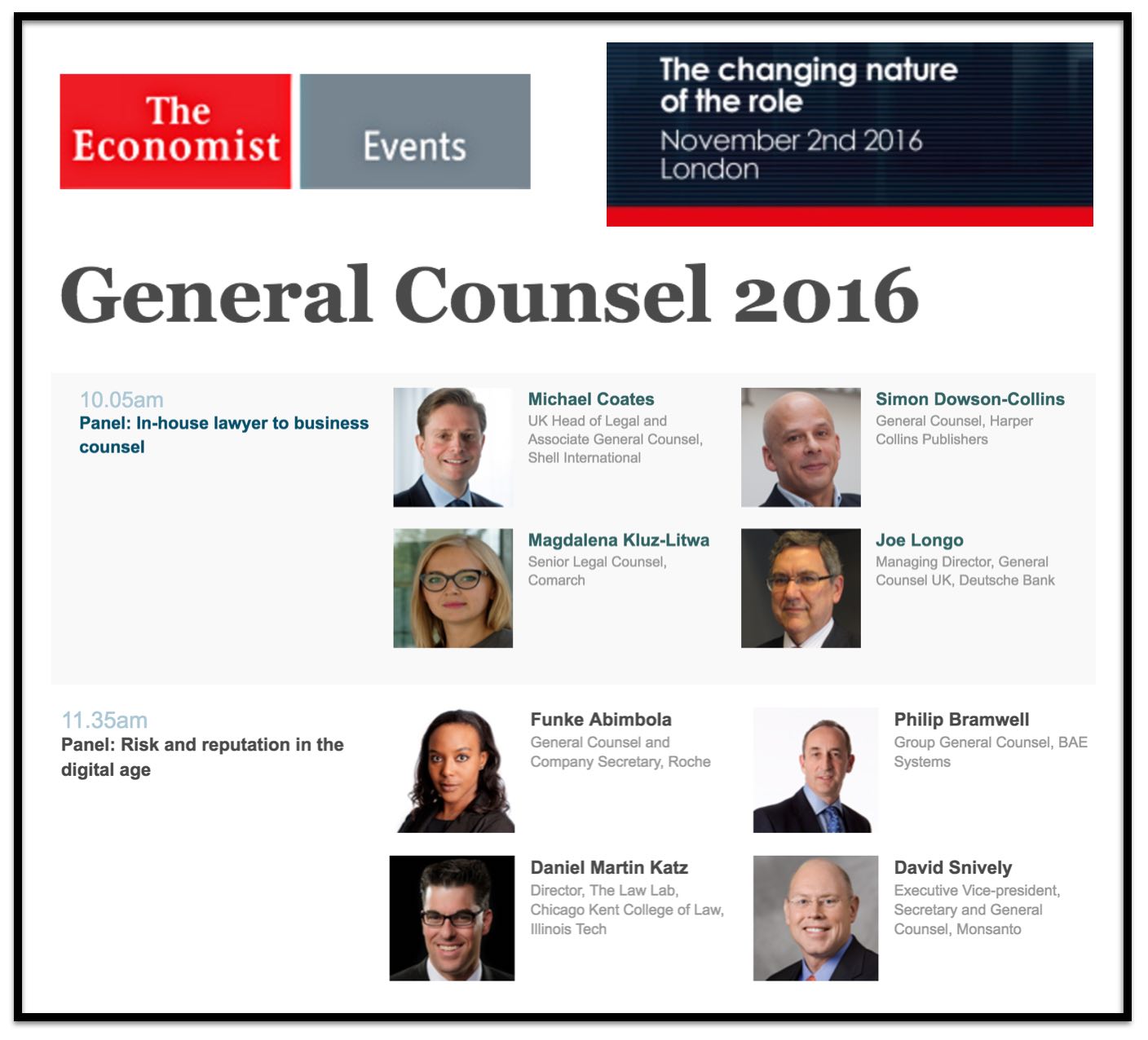 I am excited to speak tomorrow at the 2016 General Counsel Summit in London presented by The Economist Magazine.
It will be a short trip to London for me as I will be flying back on Thursday in time for final preparations for the Fin(Legal)Tech Conference that I am helping organize November 4th 2016 at Illinois Tech – Chicago Kent College of Law.
I look forward to seeing folks in London and Chicago later this week!